Reservation
Wine n Dine
Marketing
Finance
Reports
Utility & Others
Customer Support
Chaturmusafir PMS
From: Monday -Friday
10.00 AM - 6.00 PM
USA + 1 646 6641989
ITALY + 39 02 94751381
SPAIN + 34 91 1237705
POLAND +48 503 161 240
INDIA + 91 8094018888
Email : hotels@chaturmusafir.com
Sales Inquiry : sales@chaturmusafir.com
Support : support@chaturmusafir.com
Demo : marketing@chaturmusafir.com


Laundry
How to create new laundry order.
to crate new laundry order first click on laundry submenu under Finance Menu.
after click on laundry submenu the laundry order page open.
In this screen short we will show that how laundry form works.
How can we transfer laundry bill in room.
You click on the "Is Room Customer" to show all check-in room list to transfer bill to room.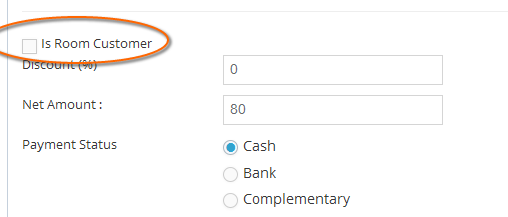 After click "Is Room Customer" you will retrive check-in's room list right side or "Is Room Customer"
then you will select the room no and press "Final" button. then you will get a successfully message of final this order with print invoice option.
How can we print laundry invoice.
At the time of final laundry order you will get successfully message and in this message you will find a print button If you want to take a prit click on print button.